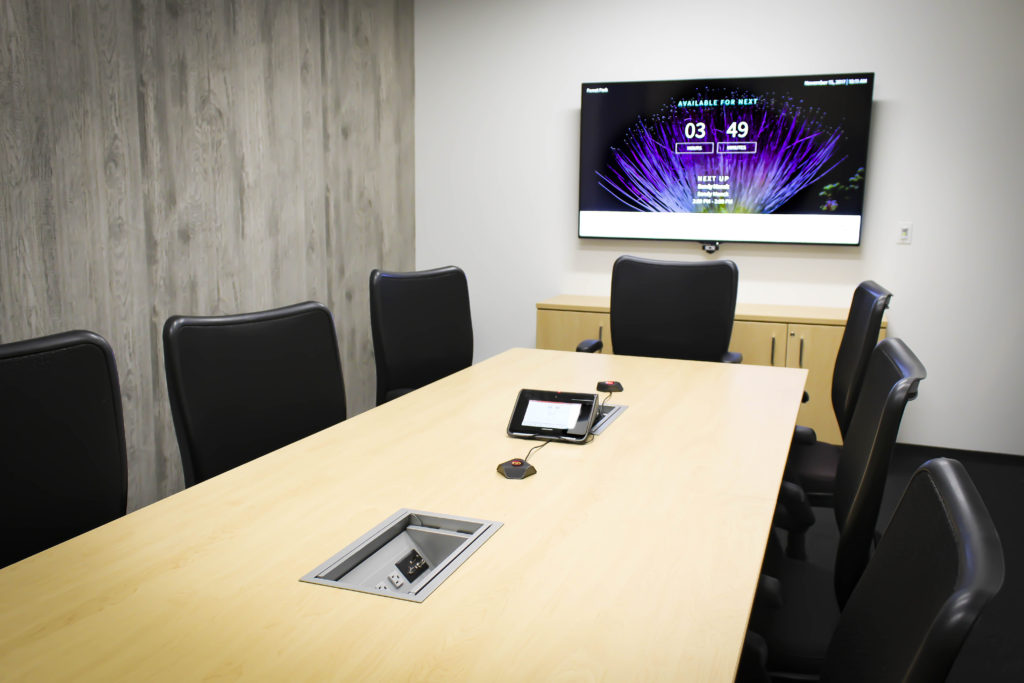 CASE STUDY: United Way of Central Maryland
New technology enables simplified collaboration
Situation
United Way of Central Maryland was moving to a new location and needed meeting areas in the new space that allowed for simple collaboration. In their old space, they faced many limitations including having to carry a portable projector from one meeting room to another. United Way wanted a more advanced solution that would allow users to quickly and easily connect wirelessly, share content and work together seamlessly without complicated technology.
Solution
United Way partnered with AV expert Cenero to develop collaborative solutions for their new space. "Cenero took time to listen to our needs, understand what we were trying to accomplish and then put together recommendations that would allow us to empower collaboration," said Ramana Pisupati, Director of IT for United Way of Central Maryland.
The six different meeting spaces are used in a variety of ways, from presentations to training and video conferences. "Users are able to go into a meeting area and easily connect wireless and share presentations, collaborate using the Smartboard or conduct a video call," continued Pisupati. "In fact, when Johns Hopkins once had a meeting using our room with the Smartboard, they were so impressed with the technology we have in place they had their IT techs look at the space for possible implementation ideas for their environment."

At first, United Way did not implement video capabilities in their meeting spaces, but once users started using the rooms and tried Facetime to connect remote participants, they realized there had to be a better solution and soon video was incorporated into meeting areas to help facilitate communications.
"At the end of the day, only 2 things matter, how the space works and how it looks, and the new areas speak for themselves –the staff love the rooms, they are easy to use, users have been trained so they know how to use the space – there have been no issues," said Pisupati. "The solutions Cenero provided really create value for United Way, we are able to collaborate more effectively. Also, users no longer reach out to me to help them with meeting technology issues since the spaces feature such intuitive technology. This allows me to focus on other critical initiatives, it is truly a win-win solution that helps me have one less thing to worry about."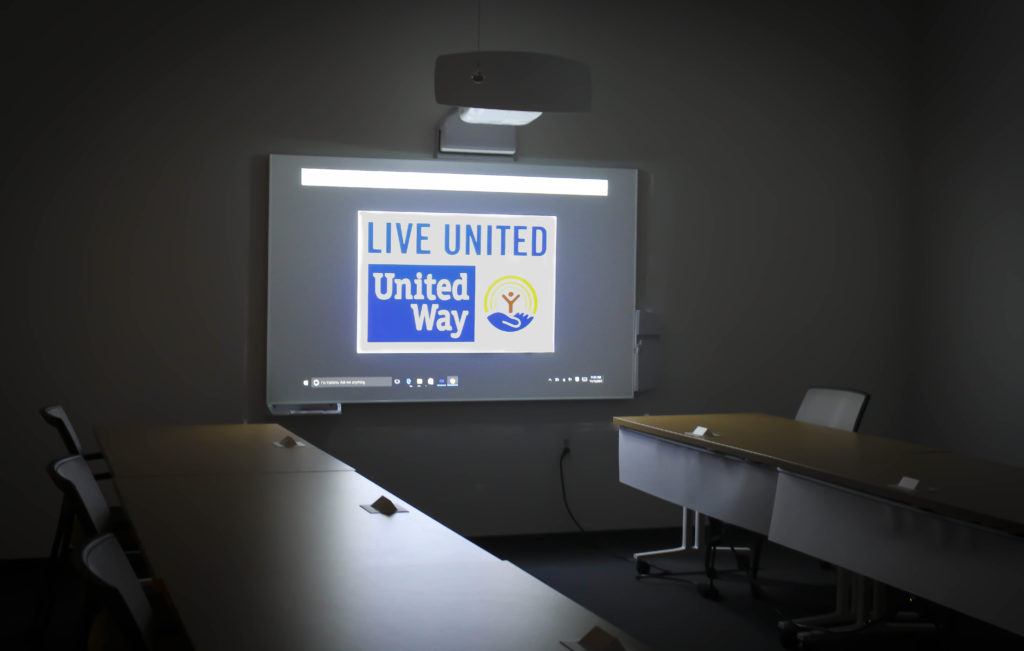 "From start to finish, Cenero demonstrated a meticulous attention to detail, from the schematic drawings to the technology installation and the follow-up training. They provided me with confidence that we had the tools in place to work together more effectively."