The success of any collaboration program is determined by all users being familiar and comfortable using the technology every day and in different ways. The best way to gain value from your AV technology is to create a Training Program that encourages adoption and drives usage.
Ready to Launch: Quick Start Program
Cenero understands the importance of providing end users with the information they need on how to use new collaborative technology. Our Ready To Launch: Quick Start Program includes instructor-led training, Quick Start Guides and optional training videos – all designed to get your company up to speed quickly.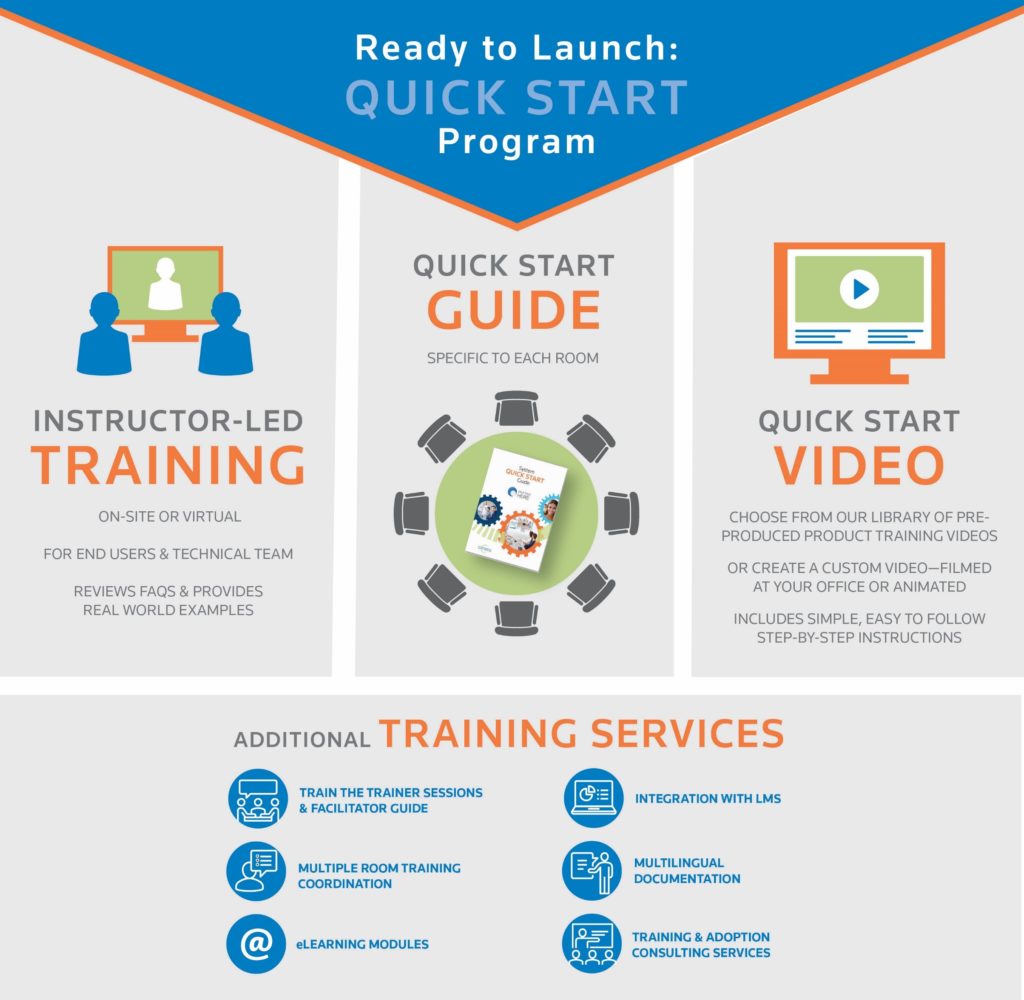 Quick Start Videos
Cenero can provide simple, easy-to-follow training videos that walk through the steps to getting the most from your collaboration technology. Whether you choose from our library of pre-produced product videos or create a custom video, a training video will help ensure everyone is comfortable using the new technology.
Check out this video on how a Training Video can help improve adoption and usage for your company.