AV tech training that drives usage
Jump Start Tech Use Right Away
Simplified training programs ensure employees quickly learn how to use the technology, and are comfortable using it every day. Cenero's Ready To Launch: Quick Start Program includes instructor-led training, Quick Start Guides, and training videos designed to drive usage and adoption of new collaboration technology.
Cenero provides simplified instructions, quick start guides, and easy to follow animated videos – simple tips and tricks to help our employees collaborate more effectively.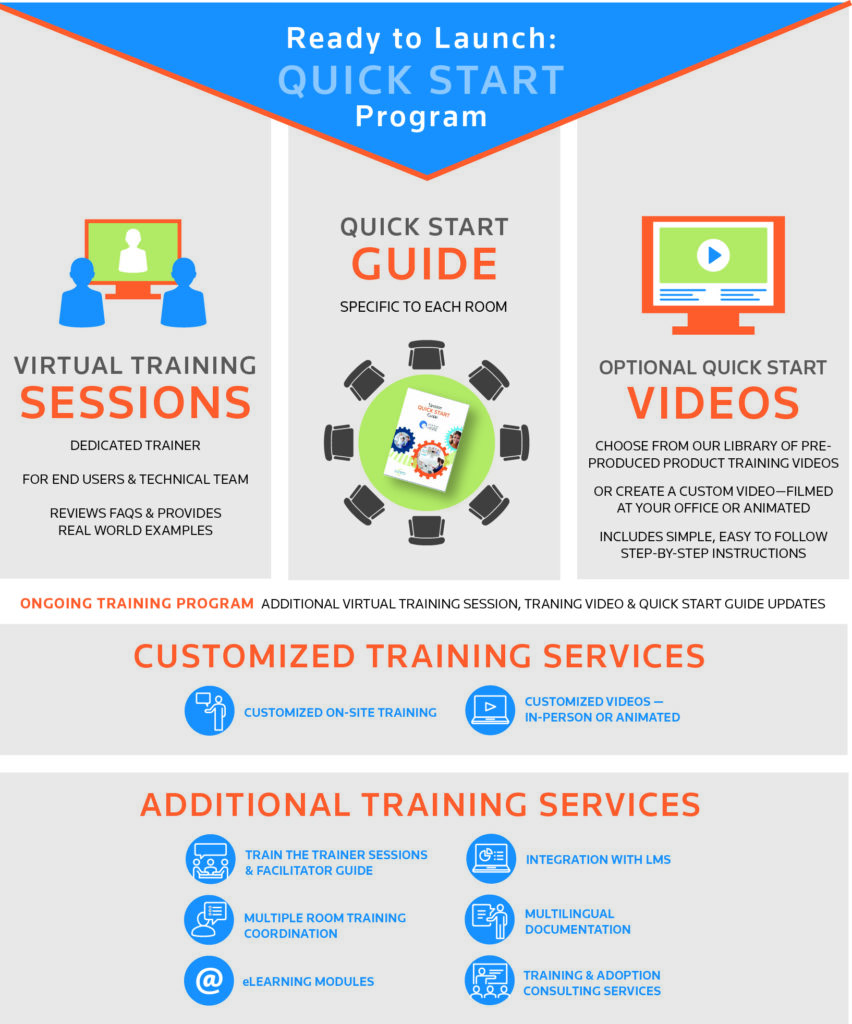 Simple, easy-to-follow training videos quickly show how to use the technology to help drive usage and adoption of new collaboration tools. 
Speak with an AV expert about collaboration tools for simplified and seamless hybrid meeting experiences.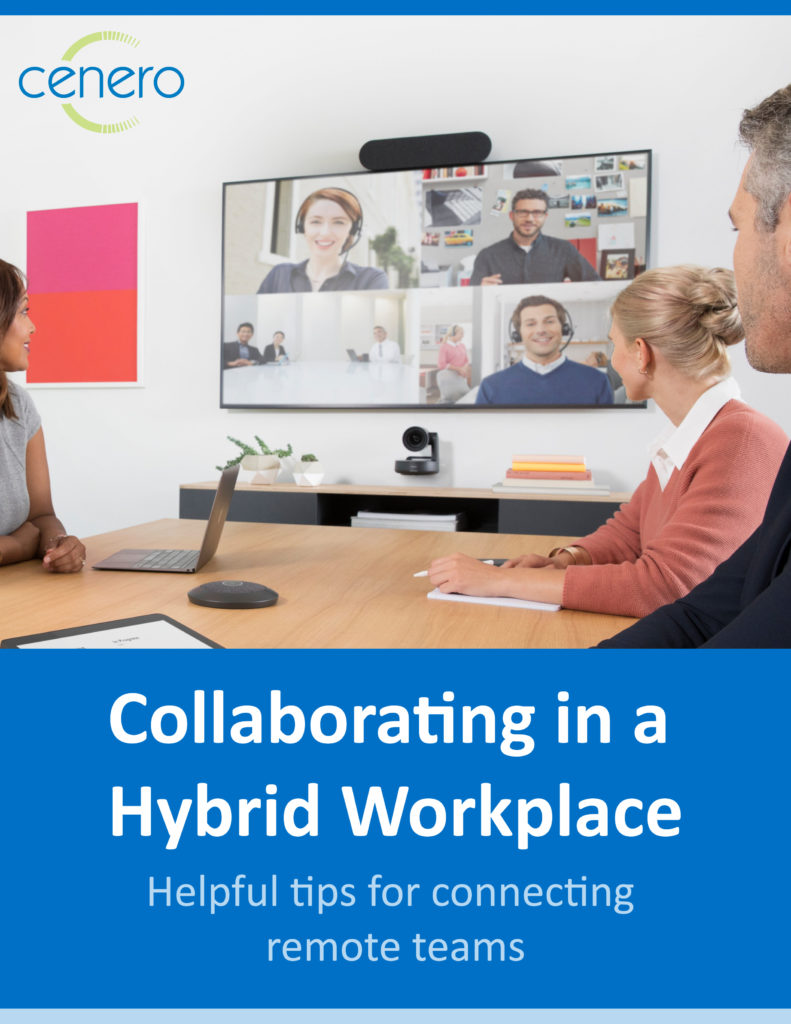 6 Steps to Improving Collaboration in a Hybrid Office
Our free guide contains top tech tips to improving interactions in the new way of working
This eBook will help you:
Create flexible meeting spaces that seamlessly connect in-person and remote teams

Easily integrate UC platforms like Teams and Zoom into in-office environments

Incorporate new tools like space utilization, touchless tech, and digital signage for a smooth transition to in-office work
Simplify Meetings & Prevent Meeting Delays
Create seamless meeting experiences - no more tech issues, video delays, or problems with UC platforms, enjoy more productive working sessions, every time.
Fill out the form and tell us about your collaboration needs.

An AV expert will reach out to discuss your specific business goals, objectives, and timelines.

Our preliminary scope of work will include design recommendations and tailored service, support and training programs.