Collaboration spaces for seamless interactions
Flexible Spaces for Hybrid Work
A hybrid workplace needs simplified meeting areas that promote seamless interactions among remote teams, flexible spaces that encourage collaboration for more productive meeting experiences. And it is more than just meetings – it's incorporating simple interfaces for starting meetings, providing ongoing service and support of all technology, and leveraging data and analytics to ensure consistent, reliable interactions, every time.  
Enterprise Standards for Improved Business Performance
Universal process and program for the design, deployment, and management of enterprise AV solutions, ensuring a consistent experience across all locations.
All solutions feature the latest technology and upgrades, and include negotiated cost-effective programs to maximize the value of the technology investment.
Reliable Service & Support
Consistent programs to support all technology, with 24-hour access to tier 3 support engineers, providing immediate support to many offices at all times.
 Access to enterprise data on system performance, room usage, and common issues to better inform future business planning.
Cenero provided meeting spaces that work well and are easy to use – they helped ensure we are able to conduct better, more productive meetings, from every meeting space and remote location.
Manage Spaces & Connect Remote Teams
Design, Integration & Service
Remote System Monitoring & Testing

24-Hour Service & Support

Detailed Analytics & AI-informed Data
Speak with an AV expert about collaboration tools for simplified and seamless hybrid meeting experiences.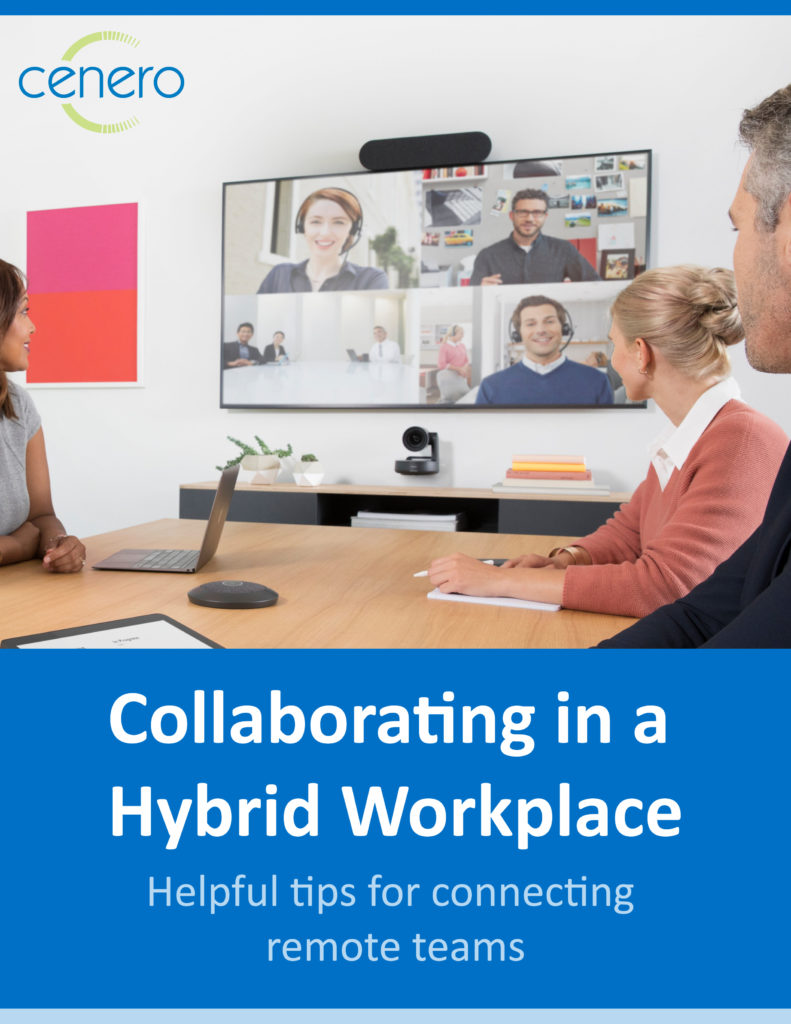 6 Steps to Improving Collaboration in a Hybrid Office
Our free guide contains top tech tips to improving interactions in the new way of working
This eBook will help you:
Create flexible meeting spaces that seamlessly connect in-person and remote teams

Easily integrate UC platforms like Teams and Zoom into in-office environments

Incorporate new tools like space utilization, touchless tech, and digital signage for a smooth transition to in-office work
Simplify Meetings & Prevent Meeting Delays
Create seamless meeting experiences - no more tech issues, video delays, or problems with UC platforms, enjoy more productive working sessions, every time
Fill out the form and tell us about your collaboration needs.

An AV expert will reach out to discuss your specific business goals, objectives, and timelines.

Our preliminary scope of work will include design recommendations and tailored service, support and training programs.