Captivate with Immersive Visual Displays
Deliver an Engaging Visual Experience
High-impact video walls, interactive whiteboards, digital signage, and LED displays can all make a significant impact on improving collaboration and inspiring more engaging visual experiences. Whether looking at images on a large-scale video wall, viewing information on digital signage, or working together on an interactive touch screen, our displays are designed to create an impact. 
dynamic images, mosaic layouts, or multiple screens, tailored designs based on specific applications.
Maps & wayfinding, visitor information, employee updates, security & safety measures and more, updated in real time.
Interactive Collaboration
Remote team collaboration with interactive video walls & whiteboards.
With our new video wall, the wow factor has gone from a 10 to a 100; people stop and are in awe, they can't take their eyes off of it. We see such a rate of return, using it every day in different ways to share content, show videos, we even use it to show the football games, it truly enhances the customer experience and has made a positive impact on our organization.
Create an impactful impression with innovative displays and video walls that inspire engaging visual experiences. Read our blog to learn more about video wall content options.
Room Scheduling Digital Signage
Command & Control Centers
Speak with an AV expert about collaboration tools for simplified and seamless hybrid meeting experiences.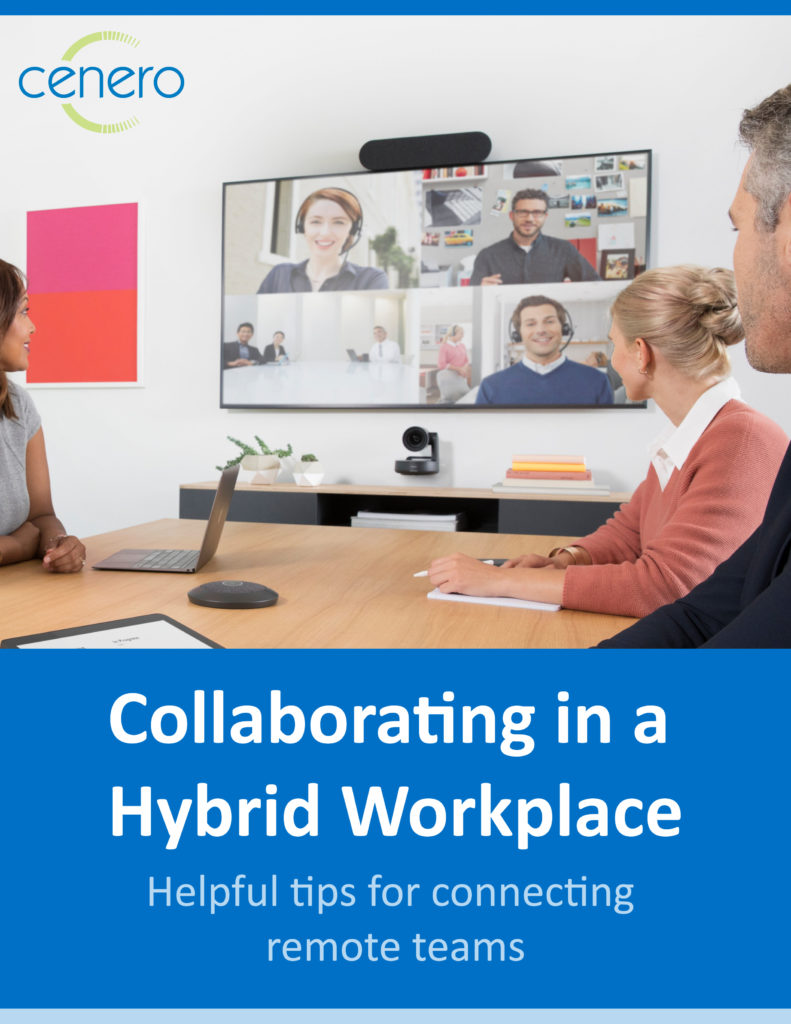 6 Steps to Improving Collaboration in a Hybrid Office
Our free guide contains top tech tips to improving interactions in the new way of working
This eBook will help you:
Create flexible meeting spaces that seamlessly connect in-person and remote teams

Easily integrate UC platforms like Teams and Zoom into in-office environments

Incorporate new tools like space utilization, touchless tech, and digital signage for a smooth transition to in-office work
Simplify Meetings & Prevent Meeting Delays
Create seamless meeting experiences - no more tech issues, video delays, or problems with UC platforms, enjoy more productive working sessions, every time.
Fill out the form and tell us about your collaboration needs.

An AV expert will reach out to discuss your specific business goals, objectives, and timelines.

Our preliminary scope of work will include design recommendations and tailored service, support and training programs.