CASE STUDY: The Mine
Interactive Videowall Technology Enhances Member Experience
Situation
The Mine, a luxury boutique fitness experience located in Towson, Maryland, provides experiential and specialized fitness instruction and training for their members in various studios. In order to maximize this unique fitness experience for their members and bring them back to the club, The Mine wanted to have their members' workouts be very specialized through new technology.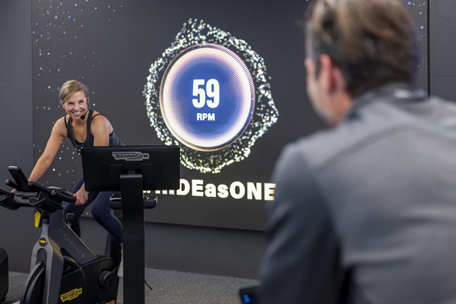 Solution
The Mine partnered with AV expert Cenero to develop audiovisual solutions to enhance their various exercise studios. Ann Marie Barbour, the Director of Programming and Operations at the Mine describes that "video, visuals, and sound is so important for a club with a boutique studio experience and Cenero really worked with us to get us set up properly."
Cenero provided an interactive video screen in The Mine's Ride+ studio. According to Barbour, "the screen makes the room an experience and brings everything to life for members. It makes them forget about the world around them. It makes them completely pulled into the music, the experience, the instructor, and the people around them."
Cenero also provided the TechnoGym Kiosk where members are able to track their reps of a specific exercise using an armband, and their progress is displayed on the digital signage.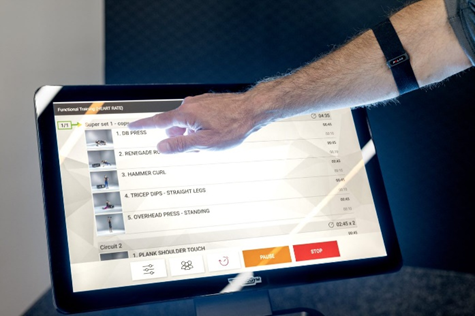 Overall, The Mine chose Cenero to assist them with their specific AV needs "because of the products they have, the creative thinking of how to install the product in our space, as well as customer service and follow up."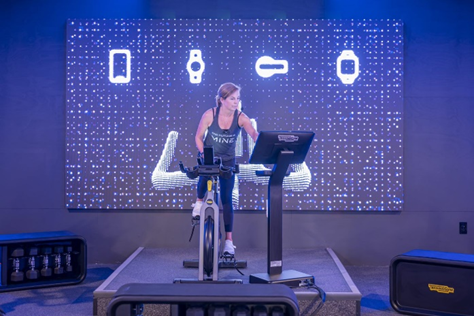 See The Mine case study video here