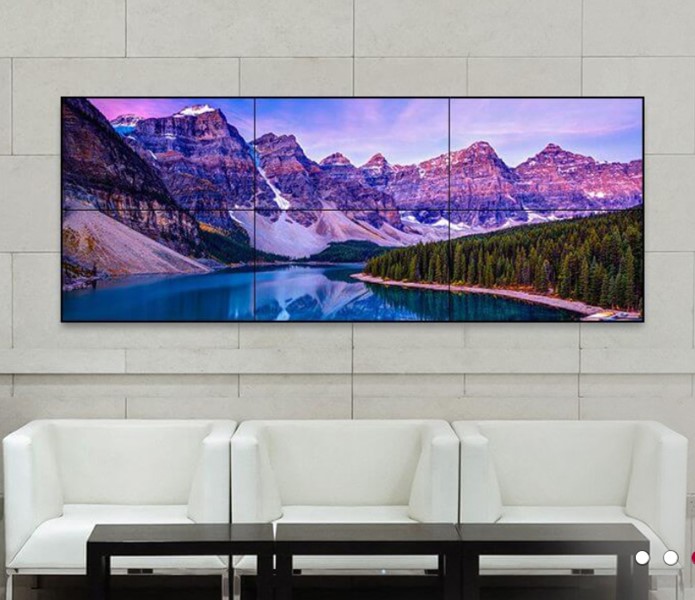 Video Wall Content Options
Video walls immediately capture your attention and leave a lasting impression. But what type of content is the best option to create the most impact? Should you display large scale moving graphics, show different content on multiple screens or develop an interactive multi-touch, multi-display experience?
You need to consider the goals of the video wall, the audience and the key messages that must be conveyed in order to determine the best option for your environment. Here are a few examples of the different options available
Dynamic Images
Large scale graphics, animation and artistic videos can create an impression and make a bold statement. From 3D animation to moving images and large scale pictures, there are many options for dynamic content. Movement and ever-changing graphics are essential for this type of installation, so it is best to find a partner who specializes in creating artistic digital images. They can provide guidance on how to create designs that communicate your key messages while also being cognizant of technology requirements such as pixel pitch and bezels.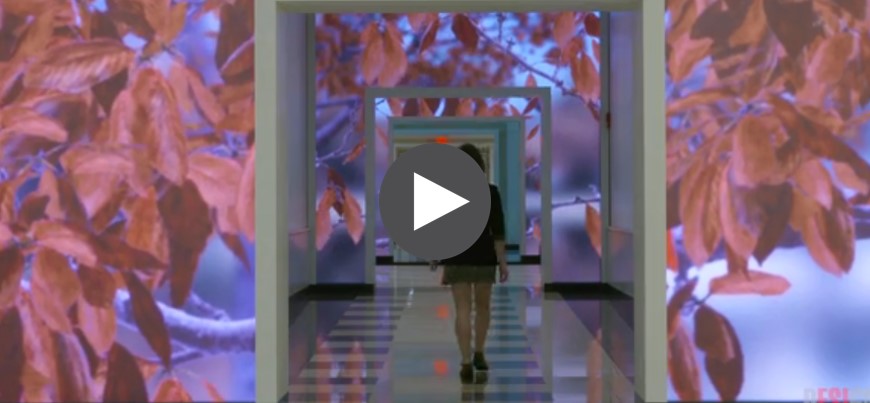 This video provides a great example of how video walls can create exciting environments. The walls in the lobby have thermo sensors that respond to movement, so the images change as people walk past the screens and through the hallways, creating an engaging, unique experience every time.
Multiple Screens
Sometimes you might need to showcase more than one type of content simultaneously. For example, videos, news, weather, company updates or event information. Multi-screen video walls are often seen in Emergency Operations Centers, hotels or in the lobby of large office buildings. With these type of walls, it is essential to have a content management strategy and to determine who is responsible for updating all content – there is nothing worse than stagnate screens that convey the same information all the time.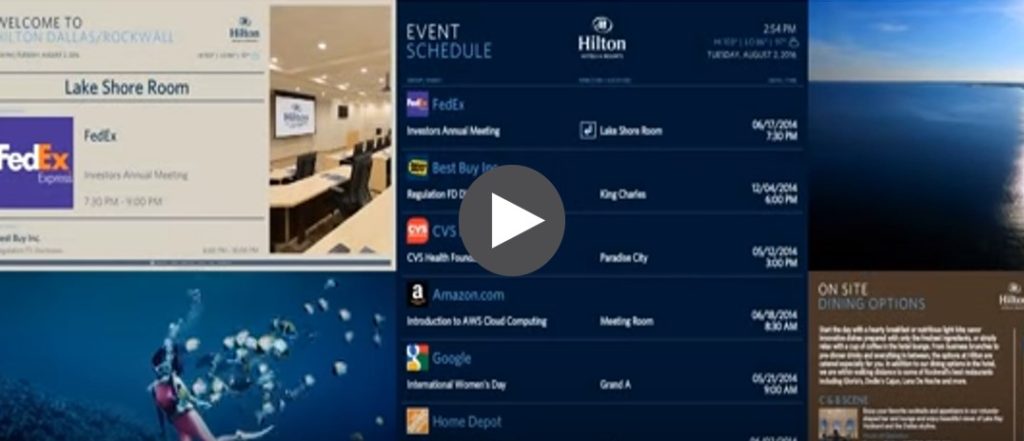 This video from Hilton hotels demonstrates how multiple videos, images and data can all be displayed at the same time to create a compelling and interactive way to provide information.
Interactive Touch Screens
Multi-touch, multi-display video walls are great to encourage participant interaction. People can view different content and expand, move or annotate it in real-time. Touchscreens can be used for wayfinding maps, timelines or to showcase specific brand messaging. Viewers can select from different options for content and choose videos, images or presentations that they find the most relevant, creating a custom experience for each person that interacts with the wall.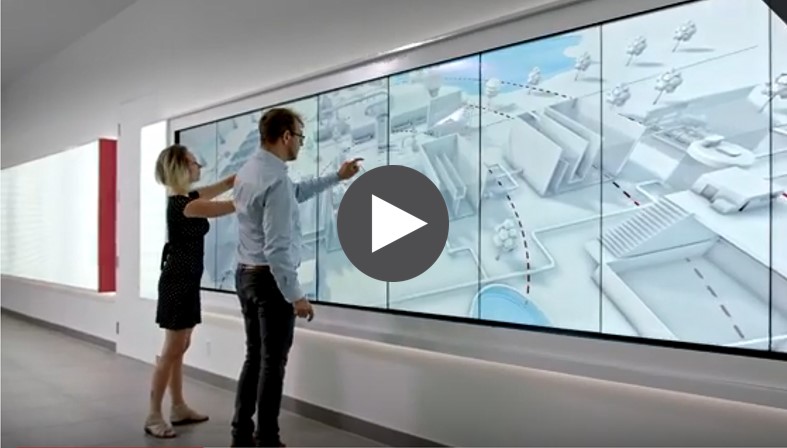 This video shows how one engineering company leverages an interactive multi-user video wall. Many people can use the wall at the same time and access over 2500 files such as PDFs, videos and images. The files can be changed or updated and emailed, saved or shared directly from the screen.
No matter what type of video wall you select, your content will need to be a key part of your overall digital strategy.
A few simple tips on the best type of content:
Keep it short – 20 seconds or less works best
Make it big – Small text and images will get lost on a video wall
Make it move – nearly 80% of people can recall a video a month after viewing
Keep it changing – new content and visuals need to constantly be introduced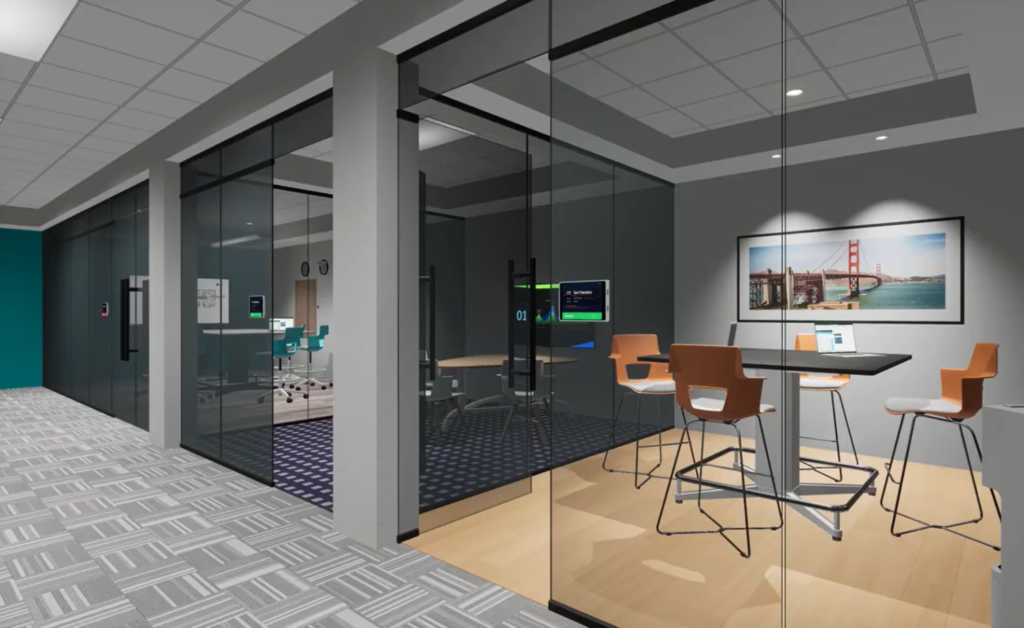 Cenero VRBlueprint provides a 360° view of a room before it is even designed. Leveraging the power of Virtual Reality, we offer a completely immersive ...
Read More

→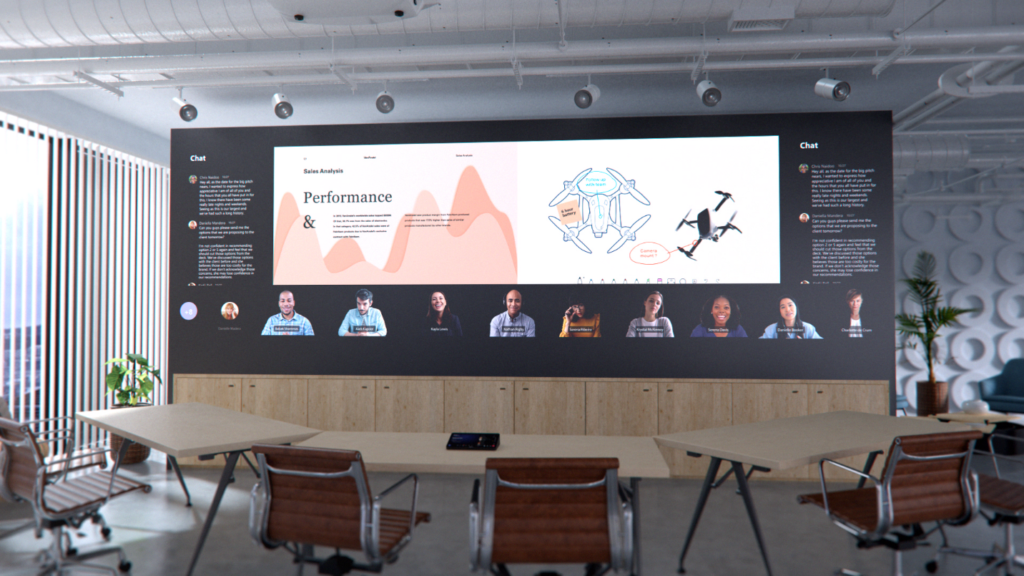 The current meeting space set up does not work very well for hybrid meetings. Remote participants often have trouble seeing and hearing people in the ...
Read More

→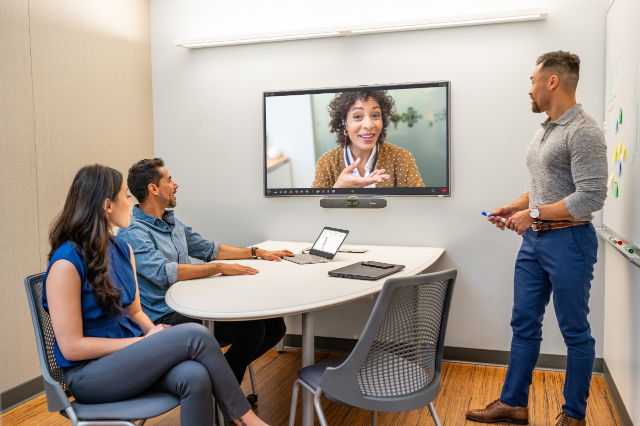 The right technology can make or break a video meeting. Smart AV solutions can offer both in-office and remote participants an equal seat at the ...
Read More

→