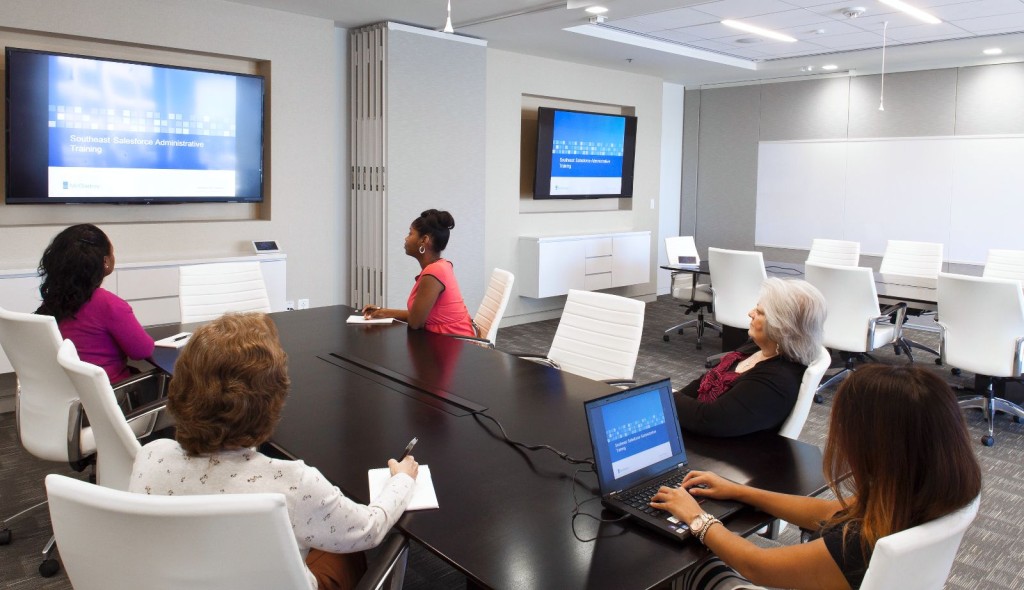 CASE STUDY: RSM
Accounting Firm Connects Offices with Video Conferencing
Situation
RSM, a leading provider of audit, tax and consulting services, wanted to create an integrated audio visual solution for their flagship office in the Washington, DC area. The goal was to streamline all video conferencing capabilities with more modern, easy-to-use technology.
Learn More About How RSM Easily Connects Offices Over Video

In search of a solution that allowed teams from different offices to connect over video, RSM wanted its employees from different locations to be able to share presentations and information utilizing video conferencing technology. "Video conferencing engages offices from across the firm when people can't physically be together due to time constraints or travel expense," stated Ken Waldron, Regional Technology Advisor for the Southeast Region for RSM. "Being able to see the participants and they can see you creates a more attentive audience and a more personal, engaging meeting."
Solution
RSM partnered with AV expert Cenero for the AV design and integration of a boardroom as well as a four-way divisible conference room. With the four-way room, RSM could take four small conference rooms and create one large meeting room where the video displays were integrated to present the same data. Up-to-date video conferencing technology was installed across all meeting rooms.
"The team at Cenero took the time to understand our needs, provide strategic solutions and work within our budget. This created a great customer relationship and paved the way for similar projects for our Richmond, Gaithersburg and Miami offices. With Cenero's attention to detail, cost-effective solutions and great customer service, I look forward to working with them in the future. I know they will be able ot provide our other offices with easy-to-use video technology that will enhance communication and collaboration throughout our organization," – Ken Waldron, Regional Technology Advisor