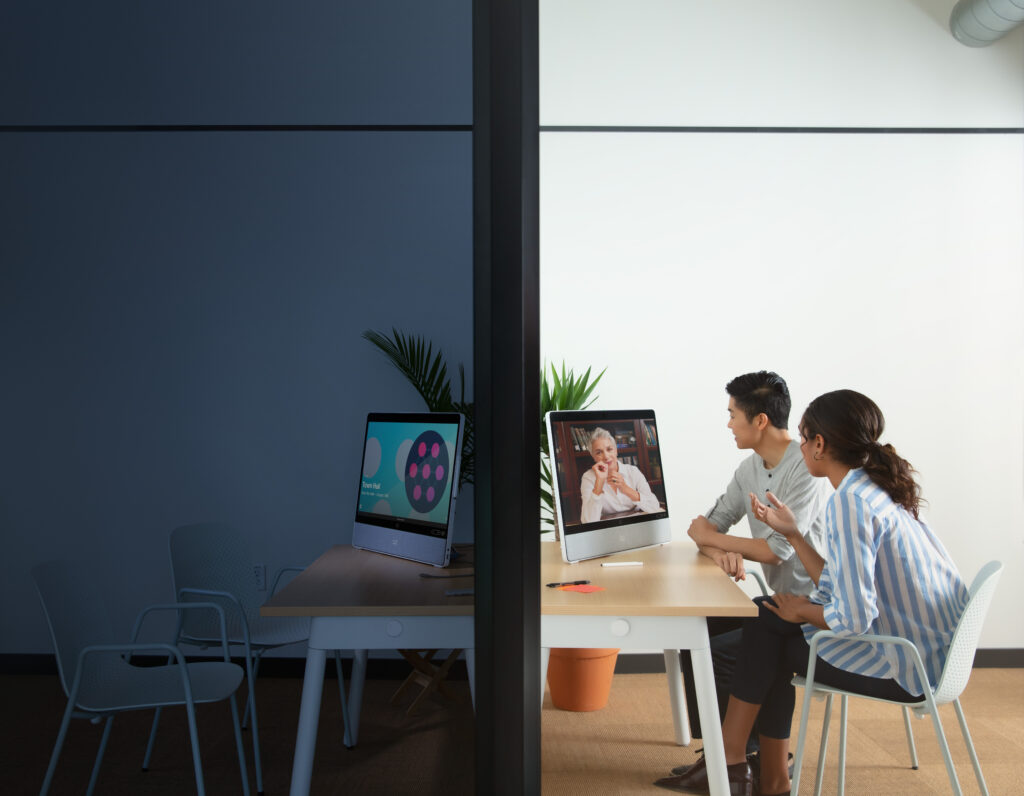 Why Service & Support is Vital to a Return to Office Plan
A return to the office will be challenging for many – especially since most meeting spaces won't work!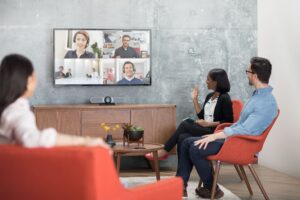 Most current meeting spaces do not easily integrate with collaboration platforms like Teams and Zoom. In a new hybrid workplace, using these tools will be an essential part of connecting in-office and remote participants. Since meeting spaces will soon become a critical part of everyday interactions, it will be vital that all rooms include support plans to make sure collaboration technology is working when needed.
Meeting spaces will need to be set up to integrate with UC platforms, and should include support programs to make certain communication using these platforms always runs smoothly. Establishing a service and support program will help to ensure the collaboration technology is always up and running. A managed service can remotely monitor, test, diagnose and repair technology to make sure it is fully functional. Also, providing access to an on-demand help desk to assist with common issues during meetings can allow people to get back on track right away.
A complete support program will be an important part of any return to office plan. There are a few key items you should consider to help provide seamless support of hybrid meetings.
Consider the Impact of More Virtual Hybrid Meeting Experiences
In a hybrid work environment, avoiding issues and delays during meetings will be essential to conducting productive meetings with remote teams. With over 40% of current meetings facing technology issues, establishing service and support programs can help mitigate common problems. Technology issues can be avoided with proper planning in terms of making sure the right technology is available and effective support protocols are in place to rapidly handle any issues that arise. Having a managed service like Cenero's Proactive Services that can continuously monitor all systems and concierge support at the touch of button allows you to optimize collaboration spaces and ensure successful meeting sessions.
Adjust for a Reduction in Meeting Spaces
New social distancing requirements are having a tremendous impact on meeting spaces in the workplace. Due to capacity restrictions based on room size, many small (and even medium-sized) meeting rooms may not be usable depending on the number of meeting attendees – resulting in a significant reduction in the number of available meeting rooms. With these changes, it's vital that the spaces actually in use are fully functional every day. Having a remote managed service monitor these key spaces can help ensure technology is consistently operating properly at all times.
Set up Meeting Spaces to Integrate with UC Platforms
Since the beginning of the pandemic, UC platforms such as Teams and Zoom have experienced exponential migration, growth, and adoption rates.
Microsoft Teams now has more than 115 million daily users, and Zoom has grown to 300 million meeting participants.[1] People have become accustomed to using these tools to connect and collaborate and will expect to continue to do so when working from the office. Meeting spaces should be set up to easily integrate with these solutions. However, since PCs in meeting rooms are often an integral part of video collaboration solutions, PC updates can lock up and even disable technology – causing issues, delayed meetings, or cancelled meetings altogether. A managed service can remotely monitor UC platforms and peripherals ensuring all technology is fully functional.
Prepare for Limited In-office Support
According to a recent report by Janco, more than 35,000 IT jobs were lost during 2020 as a direct result of the coronavirus pandemic.[2] The downsizing of critical support staff, coupled with restrictions to in-person staff, has created an atmosphere in dire need of AV and IT support. Even companies who have IT support may find that a hybrid work model makes real-time support for in-office workers more difficult. Outsourcing AV support to a managed service can remove this burden entirely, allowing companies who either don't have IT staff or are utilizing a hybrid working model to still receive high-quality support and expertise. Setting up access to a remote help desk who can help resolve any issue can keep meetings running smoothly, without requiring IT staff to be on-site.
Implement Detailed Data and Analytics
Information on system performance and room usage can help ensure all spaces across an enterprise are set up to accommodate a hybrid workforce. Capacity limitations necessarily reduce the number of available meeting spaces, so it is critical for companies to be able to monitor the number of people using those rooms. For example, people count technology can determine whether all new health and safety standards are being upheld in every meeting space without requiring any effort from attendees, for seamless and confident meeting experiences. Having a managed service like Cenero's Proactive Services can provide real time analytics of how your rooms are being used every day.
Since every company is different, it is important to look at how people at your organization like to meet and the type of technology needed to best improve interactions. Whether they need in-room support, proactive support of UC platforms, or help supplementing current IT staff, an AV partner like Cenero can create a tailored program designed to enable more successful and productive meeting experiences.
[1] Foley, Mary Jo. "Microsoft: Teams now at more than 115 million daily active users." 27 October, 2020. ZDNet;
Warren, Tom. "Zoom grows to 300 million meeting participants despite security concerns." 23 April, 2020. The Verge.
[2] IT Job Market and US National Employment Data. Janco Associates. Accessed 23 February, 2021.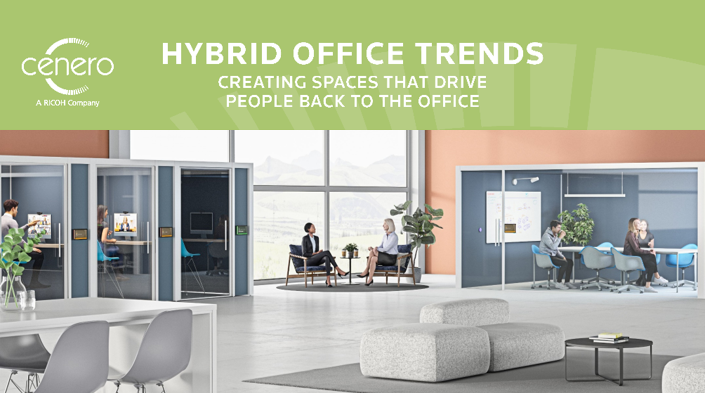 According to a recent CBRE Office Survey, many companies are downsizing their footprint and relocating to better quality areas. While this means smaller office real ...
Read More

→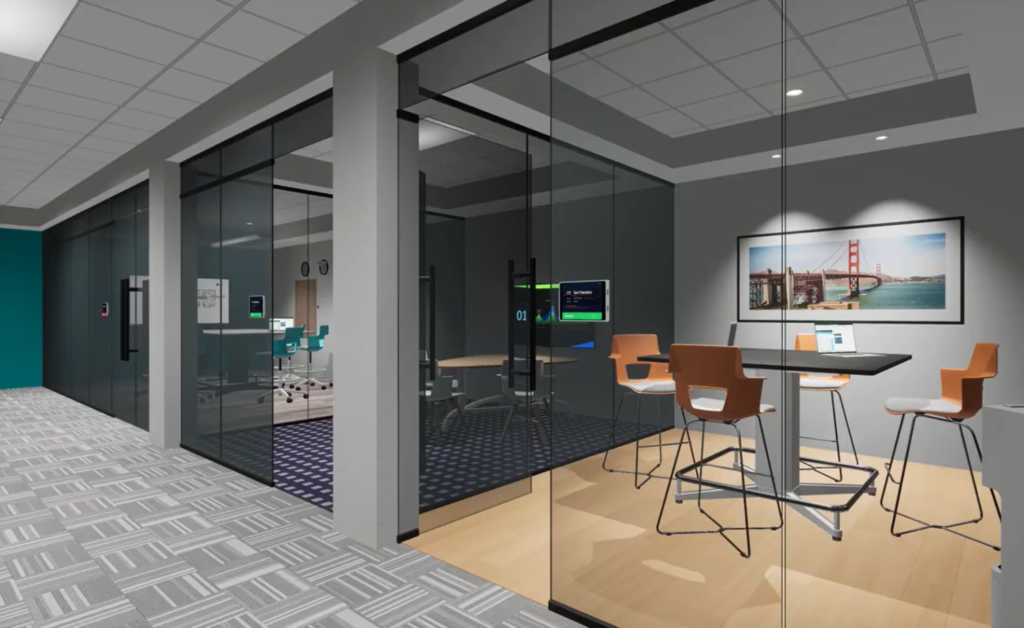 Cenero VRBlueprint provides a 360° view of a room before it is even designed. Leveraging the power of Virtual Reality, we offer a completely immersive ...
Read More

→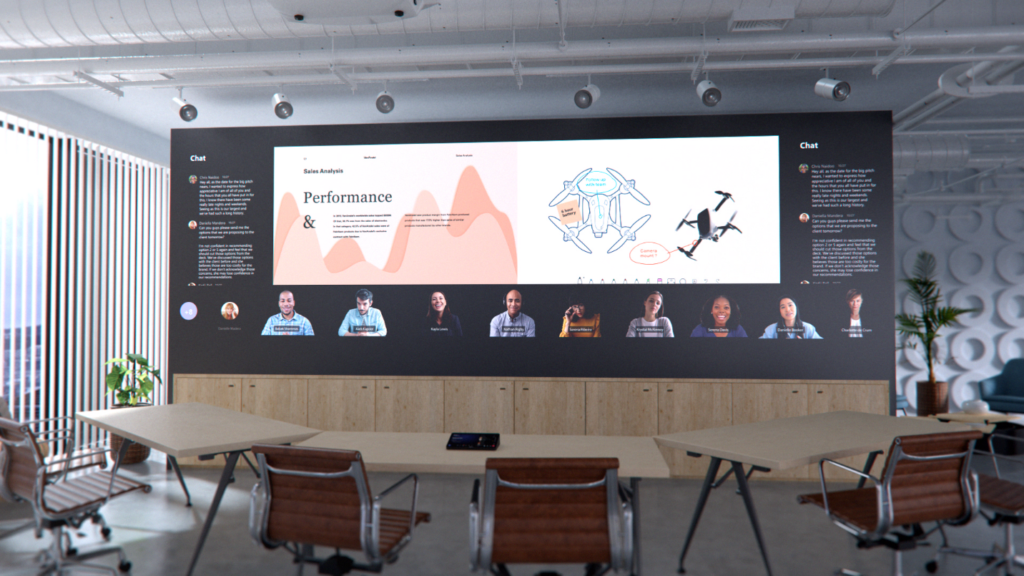 The current meeting space set up does not work very well for hybrid meetings. Remote participants often have trouble seeing and hearing people in the ...
Read More

→