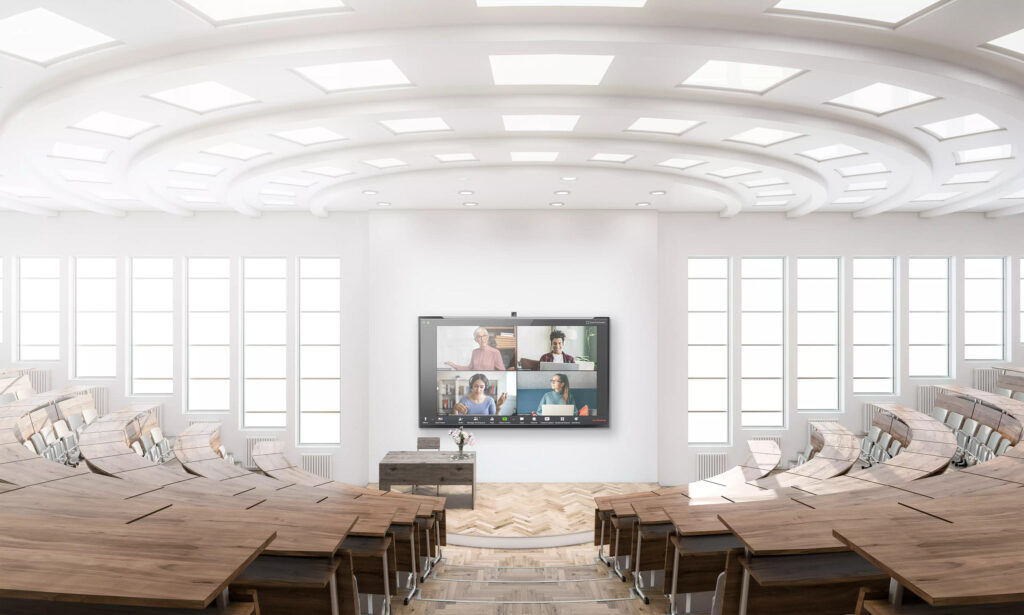 The Connected Campus: The Future of Hybrid Learning
Crestron recently published an ebook on The Hybrid Classroom: The Future of the Smart Campus. It outlines trends in higher education for hybrid learning, and ways colleges and universities can leverage technology for more dynamic learning experiences.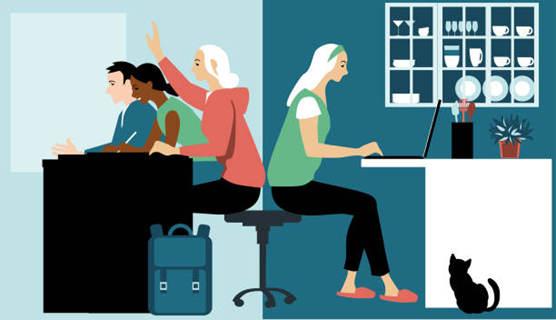 Hybrid Learning
Hybrid Learning allows students to participate in a classroom setting either in person or virtually. Although hybrid learning began to gain popularity pre Covid-19, the pandemic sped up the trend. The pandemic affected nearly 1.6 billion learners all over the world. Students quickly adjusted to learning and participating in class virtually.
Now, many are realizing the benefits of a hybrid classroom, from more personalized learning and flexible learning styles to inclusive spaces that allow students to learn beyond the campus. The future of the classroom will be a hybrid model, featuring technology that empowers students to connect and collaborate in new, innovative ways.
The Smart Campus
A smart campus leverages a variety of smart technologies to help improve education. It is a tech-enabled environment that drives touchless, frictionless, and connected learning.
A Smart Campus includes:

Touchless Classrooms include equipping spaces with sensors where lights, screens, and even air conditioning automatically turn on when people walk into the classroom, so the room works more efficiently without the need to touch any technology.

Video conferencing tools play an important role in the hybrid classroom. Having the right video camera, audio, and other interactive tools such as whiteboard software can improve student engagement from any location. Classrooms can have screens that display online students. Students connecting over Teams and Zoom can use features like "raise hands" if they have a question, and "breakout rooms" to work in groups, helping to improve the engagement between remote learners and students in the classroom.

Classrooms should be equipped with software that can centralize functions of Touchless Classrooms into one seamless user interface. Students can bring their own devices and connect with centralized systems through Bluetooth to manage a shared space. Using their own devices such as a phone, tablet or laptop, students can connect through Bluetooth to share content, adjust lighting, and more.

A central database that can control and monitor all the different technologies is vital to managing a smart campus. Higher education institutions can keep track of space utilization, altering class schedules and maximum capacities. Room schedulers and remote management tools can minimize downtime and monitor the campus from anywhere.

Remote management tools can capture data across an institution, keeping track of metrics to inform important decisions. Analytics on how rooms and systems are used, including occupancy and functionality, can inform future classroom infrastructure decisions. Tracking relevant metrics such as dropped video conferences, room and device usage, and common issues can help improve the hybrid learning experience moving forward.
The smart campus can enhance educational experiences for students and instructors, complementing hybrid learning in a fast-changing technological environment.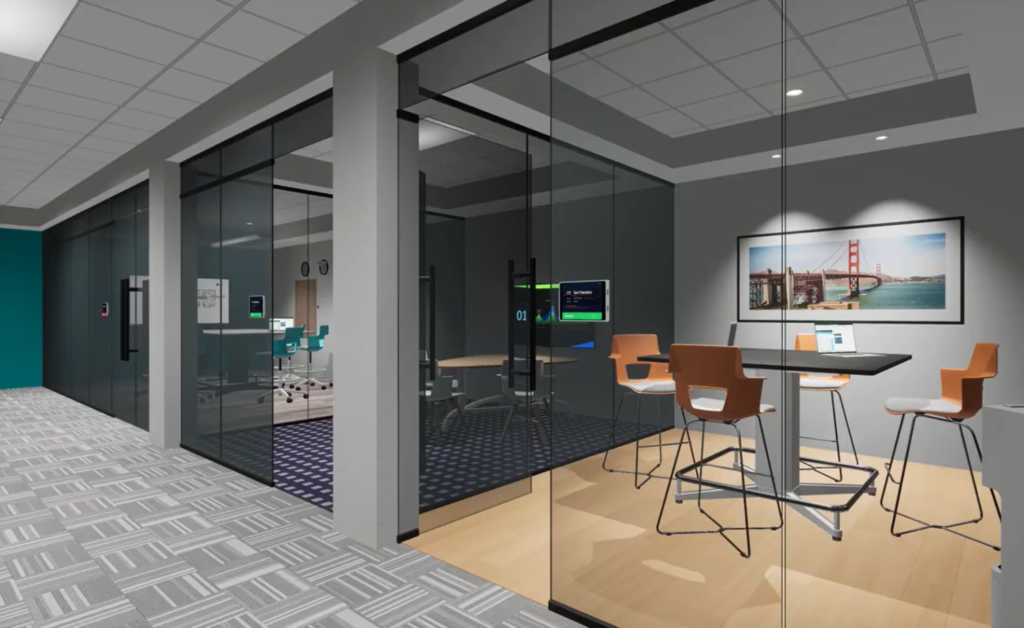 Cenero VRBlueprint provides a 360° view of a room before it is even designed. Leveraging the power of Virtual Reality, we offer a completely immersive ...
Read More

→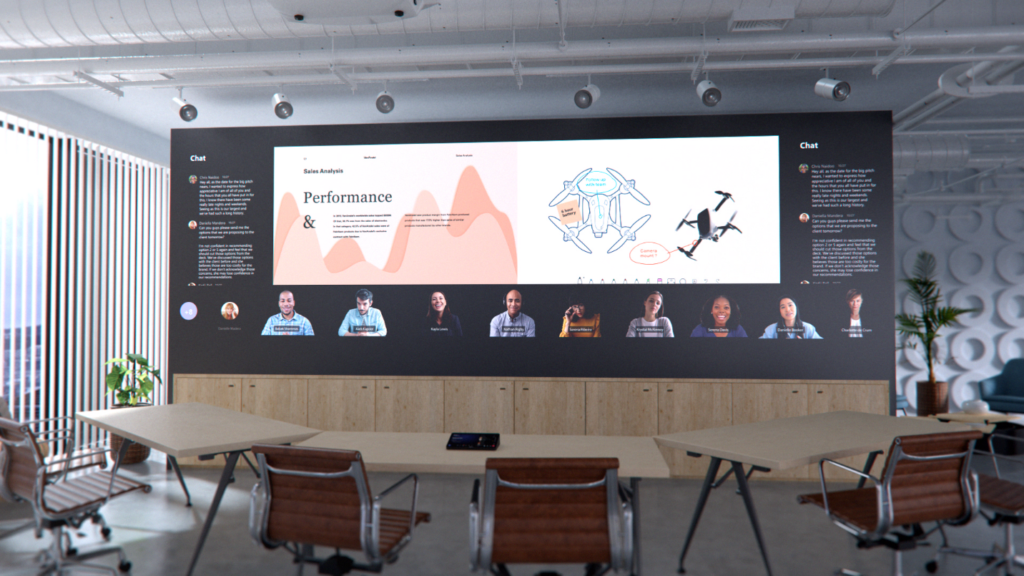 The current meeting space set up does not work very well for hybrid meetings. Remote participants often have trouble seeing and hearing people in the ...
Read More

→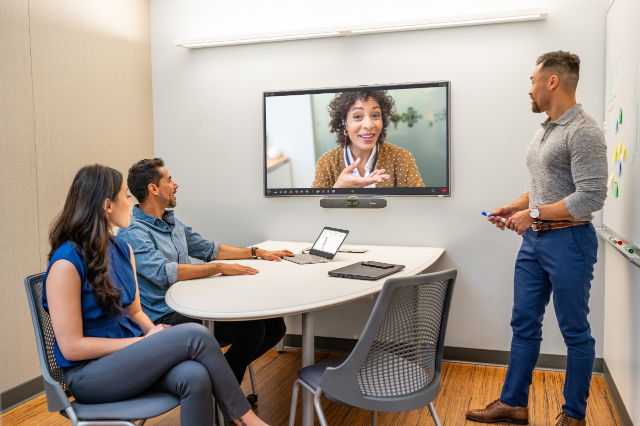 The right technology can make or break a video meeting. Smart AV solutions can offer both in-office and remote participants an equal seat at the ...
Read More

→