Malvern, PA – August 19, 2019 – Cenero, a leader in audio video, unified communications and IT solutions, today announced it was included in Inc. magazine's list of the top 5000 fastest-growing private companies in America for the sixth time.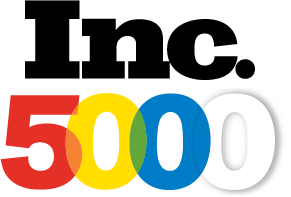 The ranking is based on percentage revenue growth over a three year period. With 80 percent growth over the past three years, Cenero is honored to be included on this elite list of industry leaders.
"Cenero's phenomenal growth is a direct result of our ongoing commitment to creating extraordinary meeting and presentation experiences for our valued clients," said Rob Gilfillan, President of Cenero. "It is thanks to our strong team, unique managed services offering and extensive design and integration expertise that we are able to appear on this list year after year. With our ongoing growth in new markets, including our new office in Dallas we recently announced, we expect to continue to be included on this list for many years to come."
About Cenero
Cenero is a service focused audio visual, unified communications and IT solutions provider. With extensive knowledge of the most advanced collaboration and audio visual technologies, the company's goal is to deliver programs that improve communication and drive efficiency throughout an organization. Cenero provides AV systems design and installation, managed services, cloud-based video solutions and event services.