Malvern, PA – July 23, 2019 – Cenero, a leader in audio video, unified communications and IT solutions, today announced the expansion of their business with a new office in Dallas, Texas.
"Cenero looks forward to expanding our presence in this high growth market," said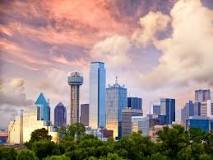 Rob Gilfillan, President of Cenero. "We are dedicated to providing collaborative solutions that not only empower communications and improve interactions but are also based on specific business applications that will drive success throughout an organization. This unique approach, combined with our suite of managed services will offer companies in the area innovative solutions beyond what is currently available. We look forward to raising the bar for clients in the Dallas market, helping to create extraordinary meeting and presentation experiences."
"I look forward to leveraging my years of enterprise technology experience to help clients in the Dallas area align their strategies with company objectives for improved business performance," said Alan Davies, Director of the Cenero Dallas office.  "Cenero has a strong reputation for designing intelligent technology solutions for over 20 years. From creating enterprise standards for video conferencing and providing unified communications programs to developing tailored managed services that will ensure meeting room technology will always function flawlessly, Cenero will no doubt prove to be an invaluable partner to organizations in the Dallas area."
About Cenero
Cenero is a service focused audio visual, unified communications and IT solutions provider. With extensive knowledge of the most advanced collaboration and audio visual technologies, the company's goal is to deliver programs that improve communication and drive efficiency throughout an organization. Cenero provides AV systems design and installation, managed services, cloud-based video solutions and event services.