Malvern, PA – October 6, 2017 – Cenero, a leader in audio visual, unified communications and IT solutions, today announced it was included in Philadelphia Business Journal's Soaring 76 list of fastest-growing companies.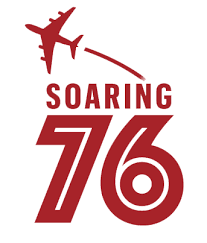 The list ranks the fastest-growing companies in the greater Philadelphia region based on revenue growth over a three year period.
"We are excited to have been included on this list of leaders in the region," said Rob Gilfillan, President of Cenero. "We strive to partner with our clients to help them empower collaboration throughout their organization. A recognition such as this reinforces that our approach to improving the meeting experience for our customers is working. Not only do we develop innovative, interactive working environments that enhance communication, but our managed services model allows our clients to leverage the meeting room technology as productive tools, truly changing the way they interact and collaborate."
About Cenero
Cenero is a service-focused audio visual, unified communications and IT solutions provider. With extensive knowledge of the most advanced collaboration and audio visual technologies, the company's goal is to deliver programs that improve communication and drive efficiency throughout an organization. Cenero provides systems design installation, managed services, cloud-based video solutions and event services for companies throughout North America.