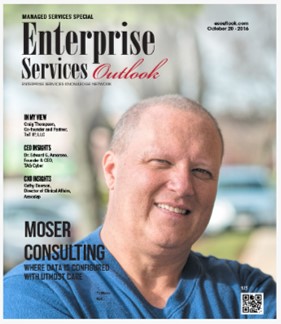 Enterprise Services Outlook recently named Cenero to their list of 25 most recommended managed services providers.
Cenero was selected based on our ability to improve business performance by providing assurance there will be no technical glitches during important meetings. "Cenero's capability to constantly monitor the critical functions of audio visual systems helps enterprises to conduct hassle-free meetings"
See the full list here or read the article on how Cenero helps companies avoid meeting downtime.